Volunteers don't get paid, not because they're worthless, but because they're priceless.
~Sherry Anderson
Join Your CBINT Community of Volunteers!
We appreciate your energy and enthusiasm for our community. Every contribution is an important contribution.
Use the "sign up" button immediately below to sign up for our amazing array of volunteer opportunities listed below.
Or click HERE for a print-friendly version of the list below.

Or you can even print this page and use it as your hard copy form.
Any way you do it we'll be happy to hear from you!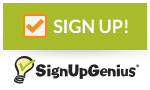 Please indicate below your area(s) of interest and expertise.
________ Social Action: activities coordinated within CBINT and other community organizations, ie: Mishloah Manot baskets, food drives, personal necessities drives, community mitzvoth activities
________ Publicity: assist with flyers / bulletins / posters / email information; coordinate communication with auxiliaries, adult education, youth; community outreach and contacts
________ Tot Programming: food preparation; program planning; room set-up
________ School: classroom projects; school and community programs; tutor services; meal preparation; classroom environment and cleaning
________ Youth Commission (Youth Groups): planning and supervising programs; fundraising participation; mentoring and leadership
________ Membership: new member welcome program; welcome baskets; congregation activity introductions and participation; havurah; accompany / introduce new members to services
________ Fundraising: idea initiatives; program co-ordination; publicity; set-up
________ Library: circulation; re-stocking shelves; book selection with children and adults; assist religious school educators
________ Shabbat and Holidays: reading Torah and / or Haftorah; prayer readings; assist tot and youth services; usher; greeter; holiday programming assistance ( ie: Simhat Torah, Purim, etc)
________ Kitchen: grocery shopping; Shabbat kiddish and festival food preparation; meal service; event set-up; Mashgiah training and supervision
________ Office Assistance: mailings; proof-read publicity documents; computer assistance; community advertising outreach; publicity deliveries; calendar production and assembly.
________ Auxiliaries: Men's Club, Sisterhood, Youth Groups: we will connect you with each group's president or advisor for rewarding volunteer opportunities.
________ Additional Experiences and Enrichment: Choir; daily Minyan; grounds beautification; lead Shiva minyans; meal preparation and delivery for those in need; member support services
I am excited to participate!
Name: ___________________________________________________________________
Name: ___________________________________________________________________
Email(s): __________________________________________________________________
Phone:
( ) ________________________(land line)
( ) ________________________(cell)
Best time to call:
______________ am / _____________ pm
Please submit your information to Marlynn Brick: