CBINT Shul School (PreK-12)
Inspiring a love of Jewish learning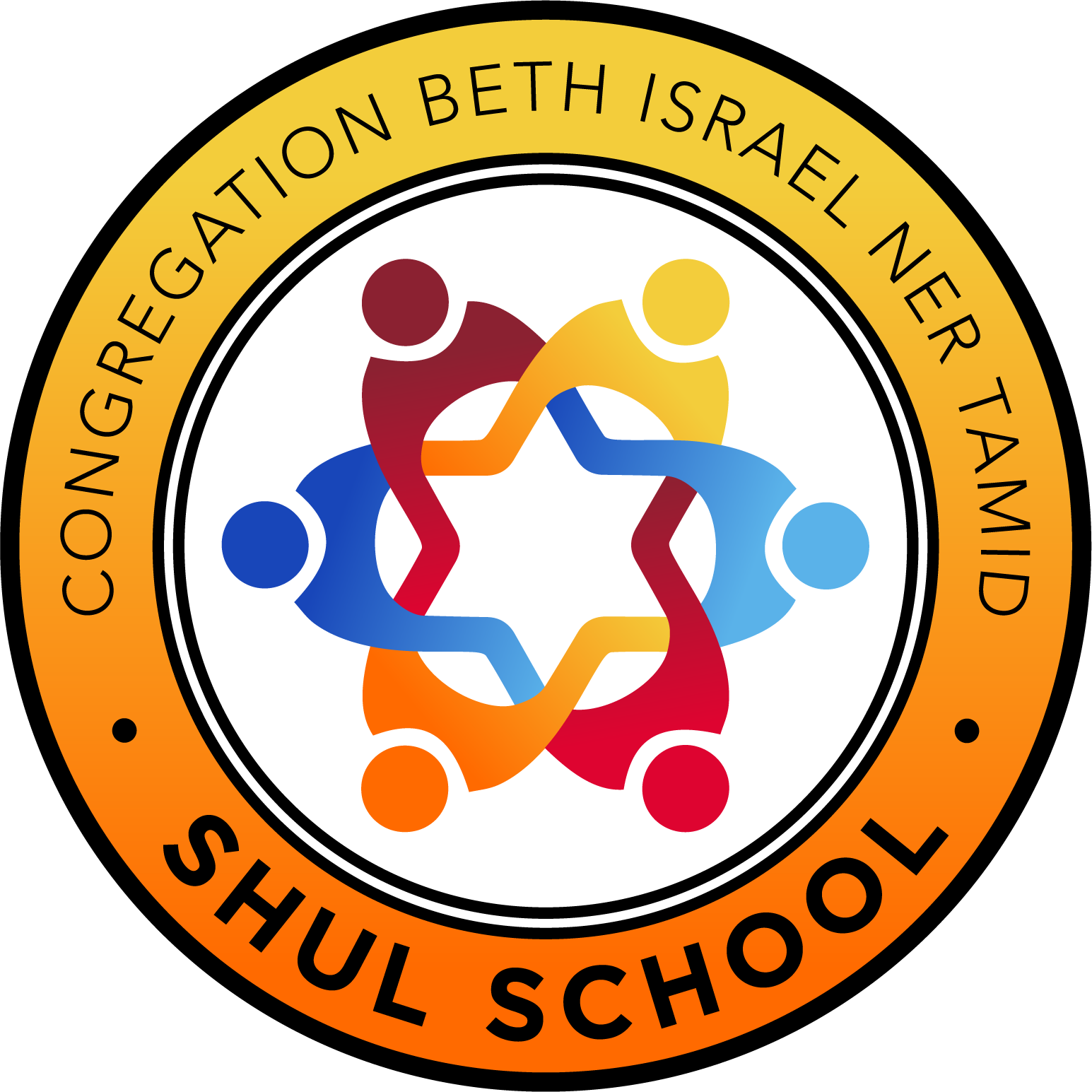 Congregation Beth Israel Ner Tamid's Shul School is dedicated to providing a quality educational program. The School serves students in preschool through 12th grade. Opportunities for family education and parent learning are also available throughout the year. Students learn from dedicated, talented teachers in a vibrant, interactive learning environment. Led by our Director of Congregational Learning and Programming, Beata Abraham, students and young families have many opportunities to interact with her and our dynamic clergy, Rabbi Joel Alter and Hazzan Jeremy Stein, during Tefillah, in the classroom, and through programs.

Shul School enrollment for 2023-24 is now open!
Available for all students, preschool through high school.

26 sessions, starting October 15, 2023.  Full 2023-24 calendar coming soon!

Shalom Learning curriculum

Classes every Sunday, 9:00am-11:30am
Our Mission
Congregation Beth Israel Ner Tamid's School of Jewish Studies' mission is to guide our students and families to an understanding and love of Judaism which will inspire them to live by its precepts and traditions. Our educators will immerse students in an engaging study of Hebrew, Torah, prayer, history, rituals, Israel and Jewish ethics and values, consistent with the teachings of the Conservative Movement. Through this comprehensive learning experience our students will develop a strong intellectual, emotional and spiritual connection to our heritage and the world wide Jewish community and a commitment to leading a meaningful Jewish life.

Explorers' Kehillah – Preschool Classes
Explorers' Kehillah is CBINT's NEW weekly drop-off class for 3-4 year old members. Explorers will engage with Jewish holidays, values, traditions and Hebrew letters through music, art and hands-on learning in a warm environment designed to nurture a love for Jewish learning. Classes meet Sunday mornings from 9:00AM-11:30AM and are led by Aviva Arieti Murphy.

2023-24 School Calendar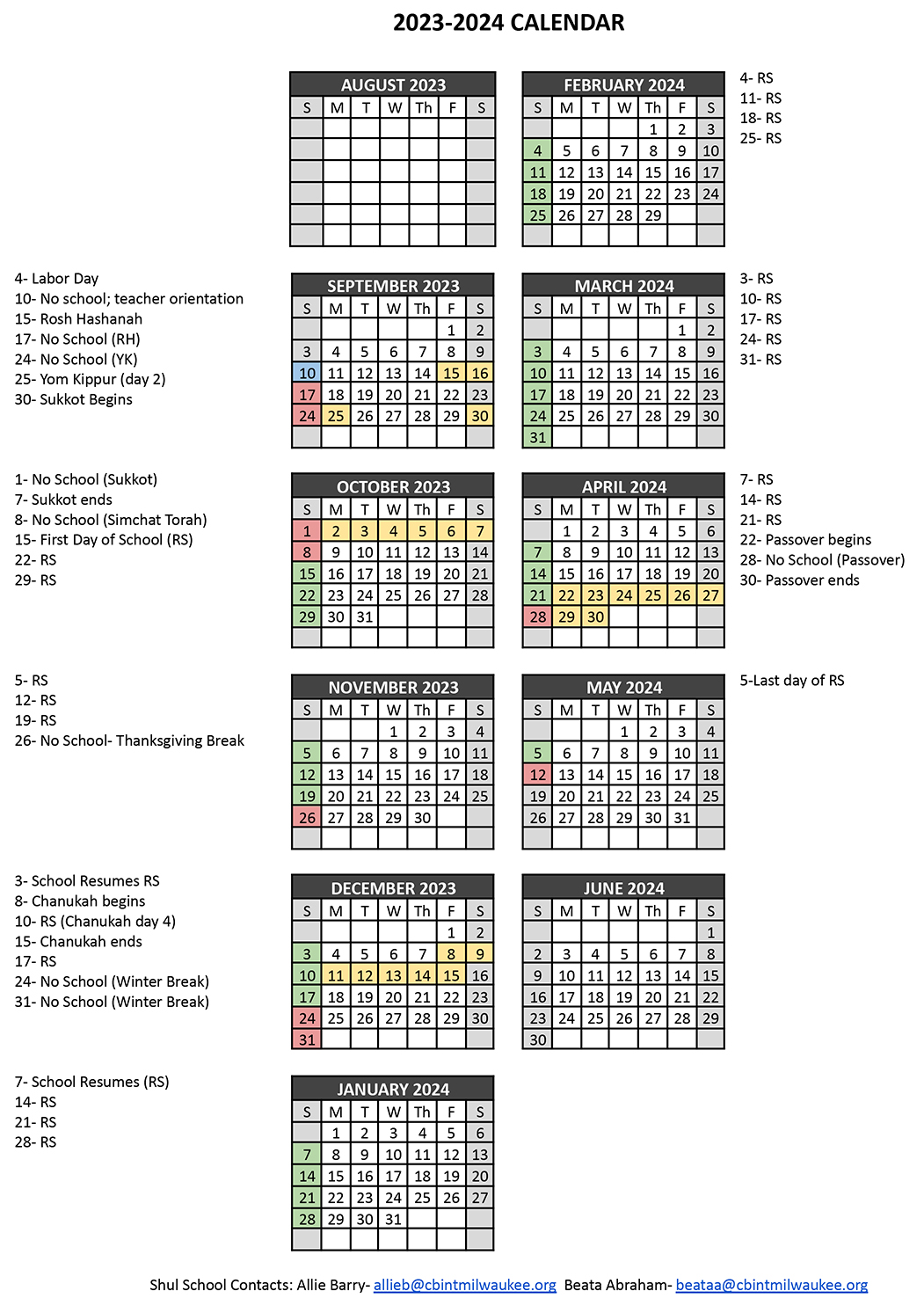 Click Here to download a PDF version of the calendar.
Questions? Please contact the Director of Congregational Learning and Programming, Beata Abraham, at